Lessons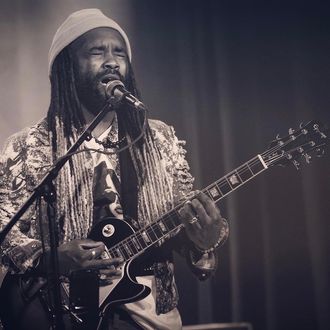 George Montrelle
George Montrelle is a Detroit-based artist, singer-songwriter, and guitarist that performs all over the Metropolitan area. He's been singing for close to 10 years, and pursued it professionally for 8. He graduated from the Songwriting Program at the Detroit Institute of Music Education, where he also explored business and performance. He enjoys the inner-workings of songs and lyrics, and looks forward to helping students learn more about their voices and their favorite songs.
George gives vocal lessons out of the Berkley Music Company, in Michigan, and also teaches independently.
=====
Lessons CAN include / focus on the following, but are not limited to:

- Singing -
* Techniques for helping warm up the voice and open up "the mask"
* Developing vocals in different genres, including Pop, Soul, and R&B
* Chest, falsetto, and mixed range training, tips; and blending all of the above
* Music theory, ear training, and harmonizing vocally
* Learning lyrics and cover songs; and more!
——

- Guitar -
* Traditional Western Music Theory
* Music Theory "Number System" (helpful for transposing / changing keys)
* Theory tips on guitar, to help unlock playability and understanding
* Singing while playing chords, and lead lines
* Rhythm training; and Ear Training
* Help with interpreting original / cover songs for a solo-guitarist format, or collaborative context
——
- Songwriting -

* Body of Work within the following YouTube Playlist Link: https://youtube.com/playlist?list=PLBwmsrtXIPLm7gZM4_Xpa01iMoOit9NvY&feature=shared
* More Details on Songwriting Techniques, DAW assistance and Demo Facilitation, TBA!
——


Additional History:
* Graduated from Detroit Institute of Music Education (DIME), and studied with professionals and collegiate instructors, including Deanna Johnson, Antea Shelton, Audra Kubat, Adia Dobbins & Elizabeth Gray.
* Background includes singing professionally with the corporate event bands, performing original music in notable venues like MGM Grand, Aretha's Jazz Cafe, and the Magic Bag in Ferndale